This October, I participated in one of the many draw-tober events, where you produce art based on daily prompts. Every year I try to commit to a theme of my own on top of the daily prompts. In 2018, I set out to produce each piece of work without using any erasing or undo tools, much like an actual ink painting. This year, I experimented a bit more by trying a new style or technique for every drawing, so no one piece uses quite the same elements, be it a shading technique or an entire art style!
Suffice to say, some days I left it till the very last minute, but all in all it was fun and I learnt some interesting techniques!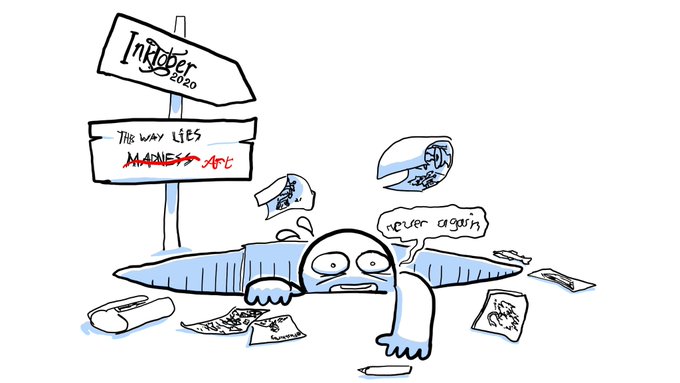 You can browse the gallery through this twitter event!